Cold and Hot End Equipments
For the MBTC application is used a Coating Hood.
Bottles at 450-550 ° C enter in single row in the mouth of the machine which creates a cloud of evaporated and continuously recirculating MBTC thanks to air flow supplied by the fans.
Given the temperature, the geometry and the speed of the bottles the hood optimizes the consumes adjusting the injection temperature of the MBTC to be in the vapour phase and the air flow provided by the fan.
The fan are also responsible for the restraint of the vapours which must not exit the machine but they have to be correctly evacuated in the upper parts.
The lenght of the hood is proportional to the speed of the bottles.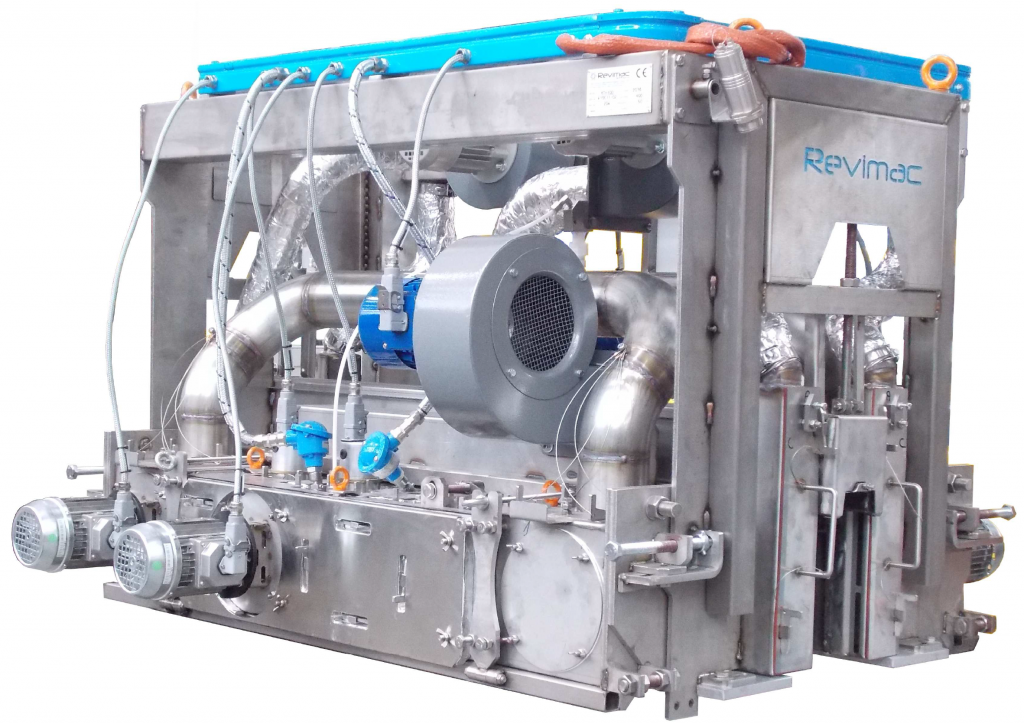 COLD END COATING SPRAY BRIDGE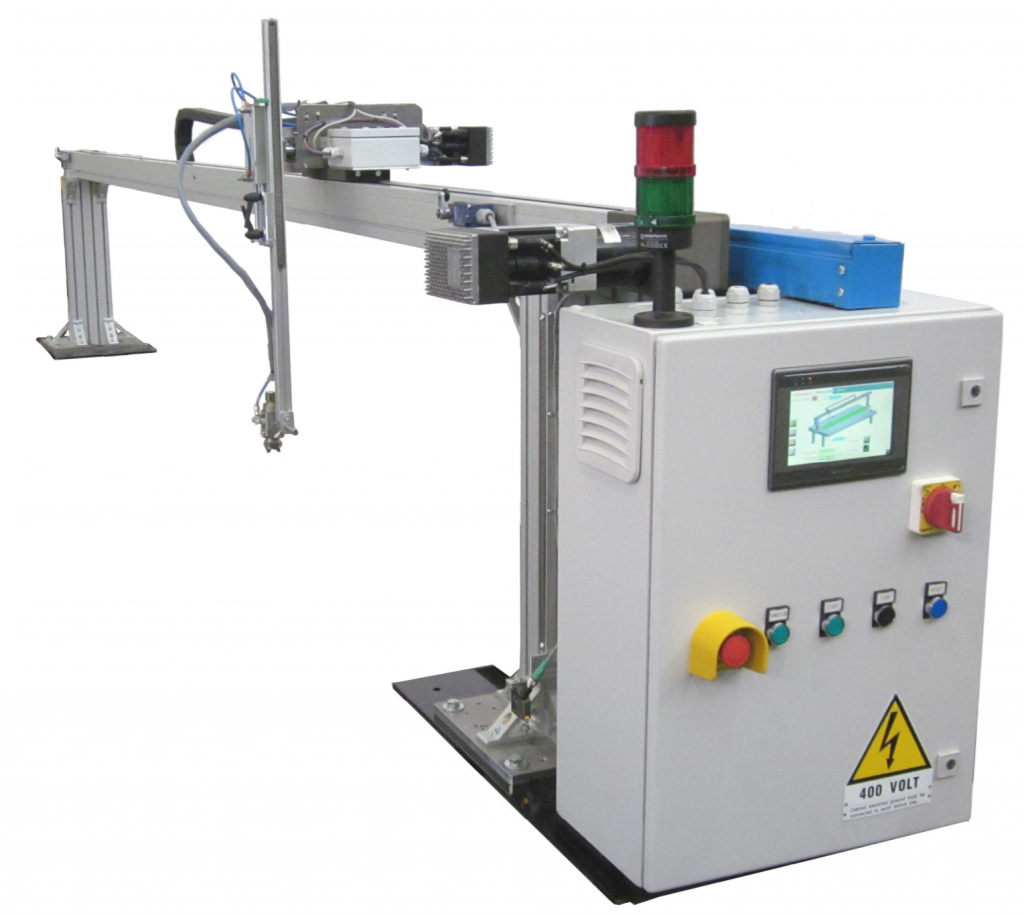 For the Polyethylene application is used a Spray Bridge.
After the annealing lehr the bottles at 80-130°C pass under this fixed bridge.
The hanging arm in the photo shifts perpendicularly to the conveyor belt and passes between the bottles just under their cork applying the treatments.
The most advanced spray bridges have built in sensors which automatically adjust the position of the spray gun avoiding dangerous collisions if the bottles are not perfectly sorted.
Polyethylene reaches the spray bridge already mixed with the right amount of water thanks to a separate mixing unit that can feed various machines.