Pure MonoButylTinChloride (MBTC3) at 99,0% to be sprayed on the bottle just after the forming phase at 550-450°C.
The high temperature makes all the organic components to evaporate, laying an homogeneous coat of Tin oxide capable of closing the micro cracks of the glass bottle caused by the rough surface of the mould.
The overall mechanical strength of the bottle is enhanced, furthermore a grip for the successive cold end coating anchorage is provided.
Startin S beyond being pure al 99,0% presents a double quantity of stabilizer component making it suitable for more than 6 months storage.
Supplied in 45Kg plastic containers.
enhanced handling for the operators
ease of waste disposal  
directly connectable to the mixing pump
DESCRIPTION
Monobutyltintrichloride ( MBTCl3)
CHARACTERISTICS
| | |
| --- | --- |
| Parameters | Specifications |
| Appearance | Amber color liquid |
| Stannic content | 41,0 %  min |
| MBTCI content | 99,0 % min |
| DBTCI content | 0,3 % max |
| Water | 0,01 % max |
| Chlorine | 36,0 % max |
PROPERTIES
Forms a treatment of stannic oxide on the outer surface of the glass containers.
The stannic oxide reduces the risk of cracking the containers. It favors the anchorage of the cold treatment.
With Startin S the distribution of tin oxide on the surface is more homogenous than with other stannic salts.
APPLICATION
It is applied with a specific hood and metering pump.
STORAGE
In hermetically sealed drums. At room temperature. Avoid contact with water or moisture.
Do not use open drums. Clean pumps and tubes with alcohol
In the original and tightly packed MBTCl3 it lasts for 6 months without altering the quality.
PACKAGING
Iron drums with an interior polythene drum for maximum safety.
SAFETY
May irritate and corrode skin. Do not breathe vapors.
Always wear protective clothing that is resistant to acids.
Consult the emergency card.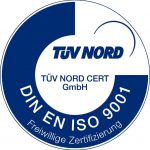 Bohemi Chemicals is certified ISO 9001: 2008.
TUV NORD CERT: for the supply of chemicals and related after-sales services and for use in hot and cold treatment in glass processing