More than 20 years of experience in the glass industry
Bohemi Chemicals provides high quality chemical coatings for the hollow glass industry since 1998.
During  20 years of activity we have developed an expertise regarding the quality of the glass bottle from the hot tunnel to the labelling process.
Bohemi Chemicals' philosophy is to focus on a limited range of products as long as they are on the cutting edge of quality and are capable of providing a real added value.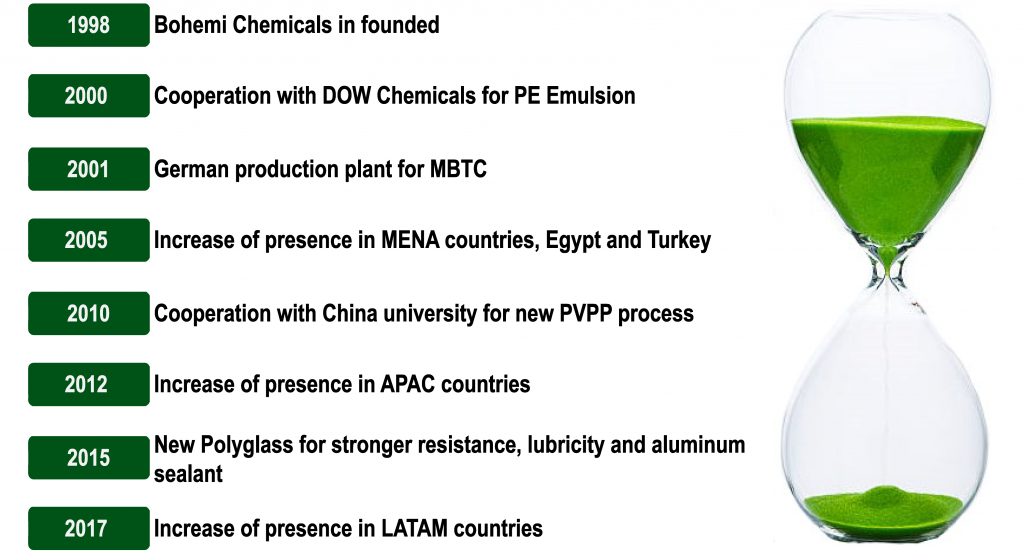 Production partners in Germany, France and China
Worldwide sales organization
More than 100 customers in 25 countries
Turnover : approximately 4 million euros
Production capacity: approximately 1000 tons
Advantages Over Competitors
Customer-related product development
Strong assistance to customers in special applications
Research & development department
Reliability of supply and flexibility
Highest standards regarding safety, quality and environmetal protection
Flexible structure of a mid-sized company