Adherence Verification Methods for Glass Treatments
The testing methods can be divided in two main categories depending if they are done directly on the production line or in the quality laboratory.
Hereafter are reported some of the most common adherence verification methods regarding cold end coating.
The purpose of this method is to test the surface tension of the glass bottle after the cold treatment application.
It consist in marking the surface of the bottle with a continuos line with different numbered pens.
It starts from the lower numbers and increases till the marked line disappears meaning that the surface tension of the glass is equal to the number of the pen.
The marker can be find on: www.accudynetest.com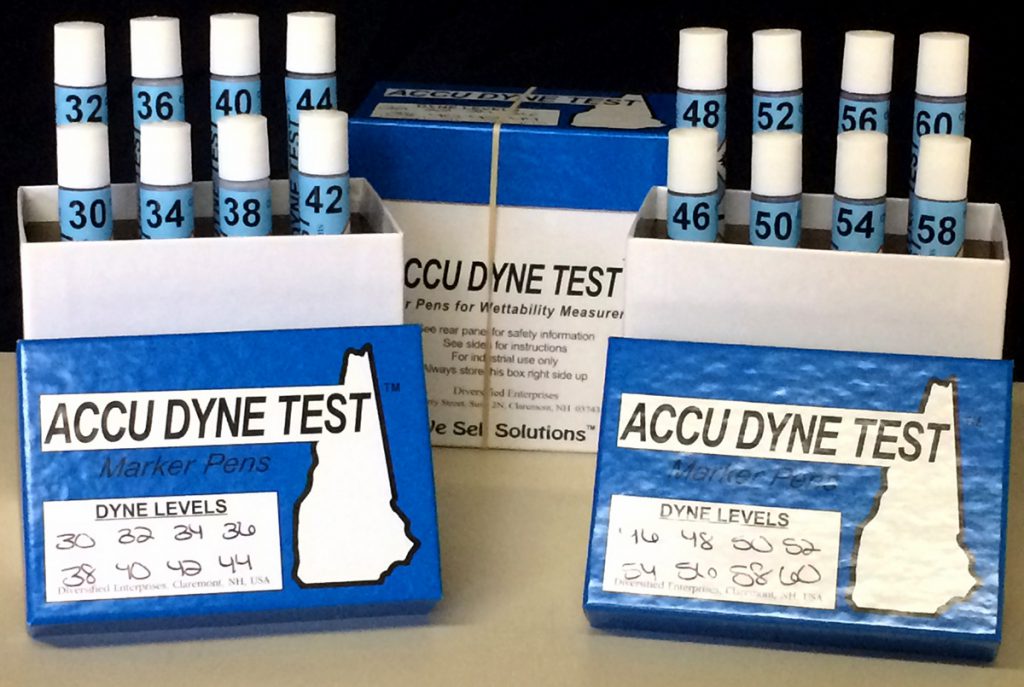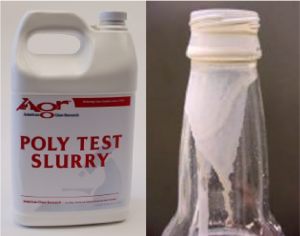 This is an immediate way to detect the presence of polyethylene on the glass bottle just submerging it in the solution.
If the solution adheres to the glass it means that the polyethylene is not correctly applied and there is still some grip due to the presence of uncovered microporosity.
Slurry can be find on:  www.americanglassresearch.com/products/poly-test-slurry