MBTC and Polyethylene Waxes
Pure MonoButylTin TriChloride (MBTC3) at 99,0% to be sprayed on the bottle just after the forming phase at 550°-450°C.
The high temperature makes all the organic components to evaporate, laying an homogeneous coat of Tin Oxide capable of closing the micro cracks of the glass bottle caused by the rough surface of the mould.
The HEC effects are:
Enhanced mechanical strength of the bottle
Closing of pathologicals micro cracks of the glass
Presence of a grip for the successive cold end coating anchorage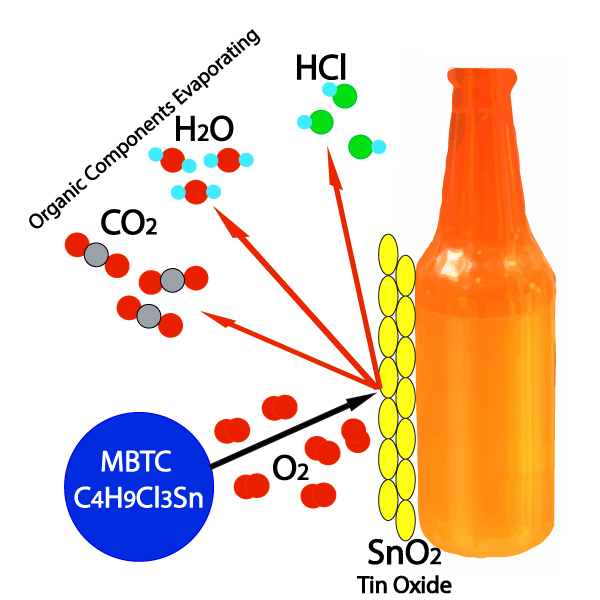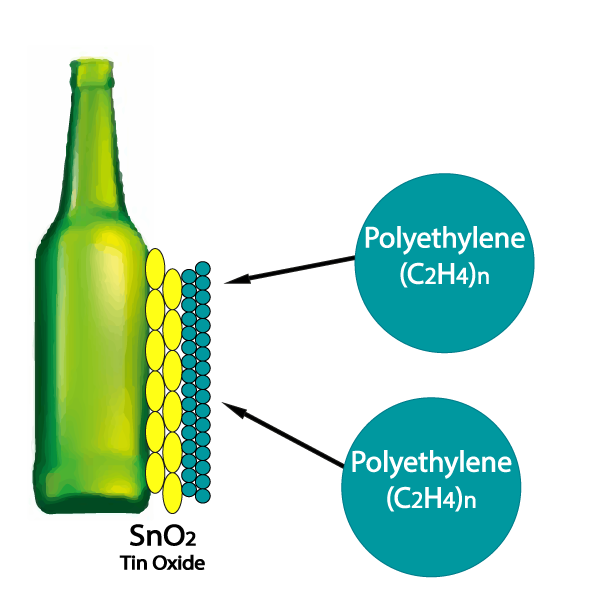 COLD END COATING
(Polyethylene Wax)
Polyethylene Wax with a 20-25% solid content to be sprayed just after the annealing lehr when the bottle is around 150°-90° C.
It is applied with appropriate and well oriented guns, and it forms a protective plastic layer anchored on the hot end coating substrate.
The CEC effects are:
Protection from mechanical solicitations involving the bottle during its path to the final consumer
Prevention of the typical white ring on the bottle's shoulder
Presence of a good level of slip to hold the bottle vertical when running on the conveyor belts