Polyglas EN21 is an acqueous dispersion based on waxes.
It is suitable for tableware items which are normally subjected to minor mechanical stresses thanks to the dedicated packaging and direct path to the final consumer.
EN21 is specifically formulated for this type of products to have the best quality/cost ratio.
Flute in house protection
Some of our customers produce champagne flutes, and they split the production into 2 different chains to finally attach the upper part (cup) to the lower one (stem).
To protect the two parts during their transport and attaching phase they spray them with our EN21.
DESCRIPTION
Aqueous dispersion based on waxes
CHARACTERISTICS
| | | |
| --- | --- | --- |
| Parameters | Test method | Specifications |
| Non volatile content | QCR001-05 | 19.0 – 21.0 % |
| pH @20°C | QCR028 | 6.0 – 8.0 |
| Viscosity (Afnor 2.5) | QCR003-01 | 29 – 49 seconds |
PROPERTIES
Cold end treatment for tableware.
Imparts protection and lubricity to jars, bottles tumblers and particularly exterior surfaces.
Gives proper resistance to
Gives a very smooth layer with an high surface gloss
APPLICATION
Dilution rate 1-3 %
Demineralized water is recommended for best results
Temperature 60-130°C
Application by spray system
STORAGE
Shelf life 12 months in original
Storage temperature 5 – 30°C
Polyglas EN21 must be protected from frost during transport and storage
FOOD LEGISLATION
Refer to the « Food contact status »
SAFETY
Refer to the MSDS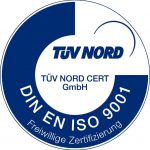 Bohemi Chemicals is certified ISO 9001: 2008.
TUV NORD CERT: for the supply of chemicals and related after-sales services and for use in hot and cold treatment in glass processing